WordPress Content Management System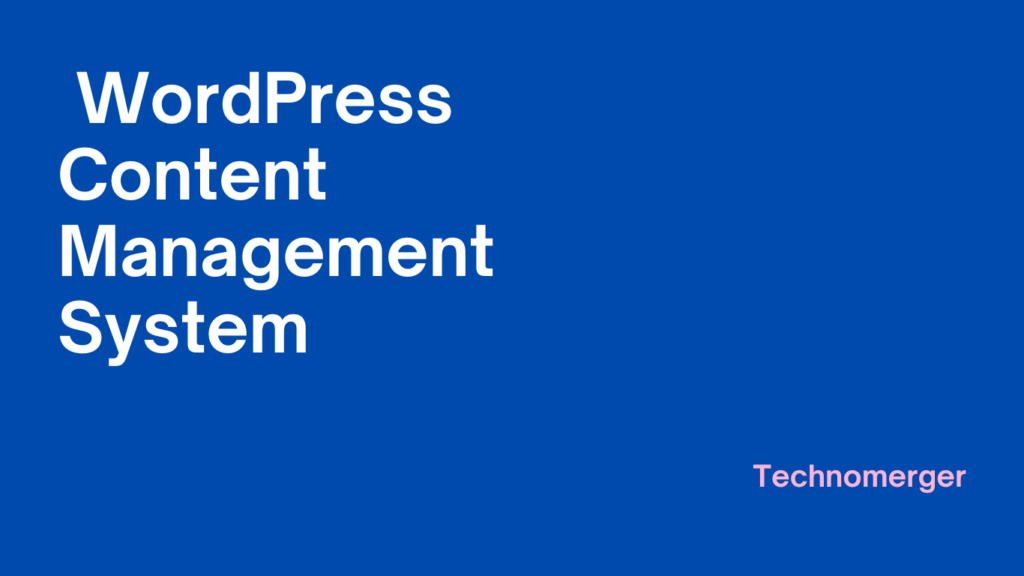 WordPress is an Open Source CMS in fact it is the most popular Content Management System. It has a huge database of users. It is suitable for blogs, eCommerce, services, appointment booking, educational websites, ticket booking, event management, business consulting, portfolios, fashion, photography, video blogging/vlogging platforms, informative websites, forums, and directories, food, restaurant, cafe and many more.
WordPress stands out in all the platforms because it is a highly customizable platform. Its ease of customization makes it perfect for use by small as well as large-scale businesses. While talking about the WordPress Content Management system it is necessary to understand more about the need of making easy to use the website. With the advent of technologies, every business now needs to move online and with WordPress's financial flexibility WordPress has become very popular.
You can get more info on Content Management Systems on our blog.
Why WordPress Content Management System Is Free To Use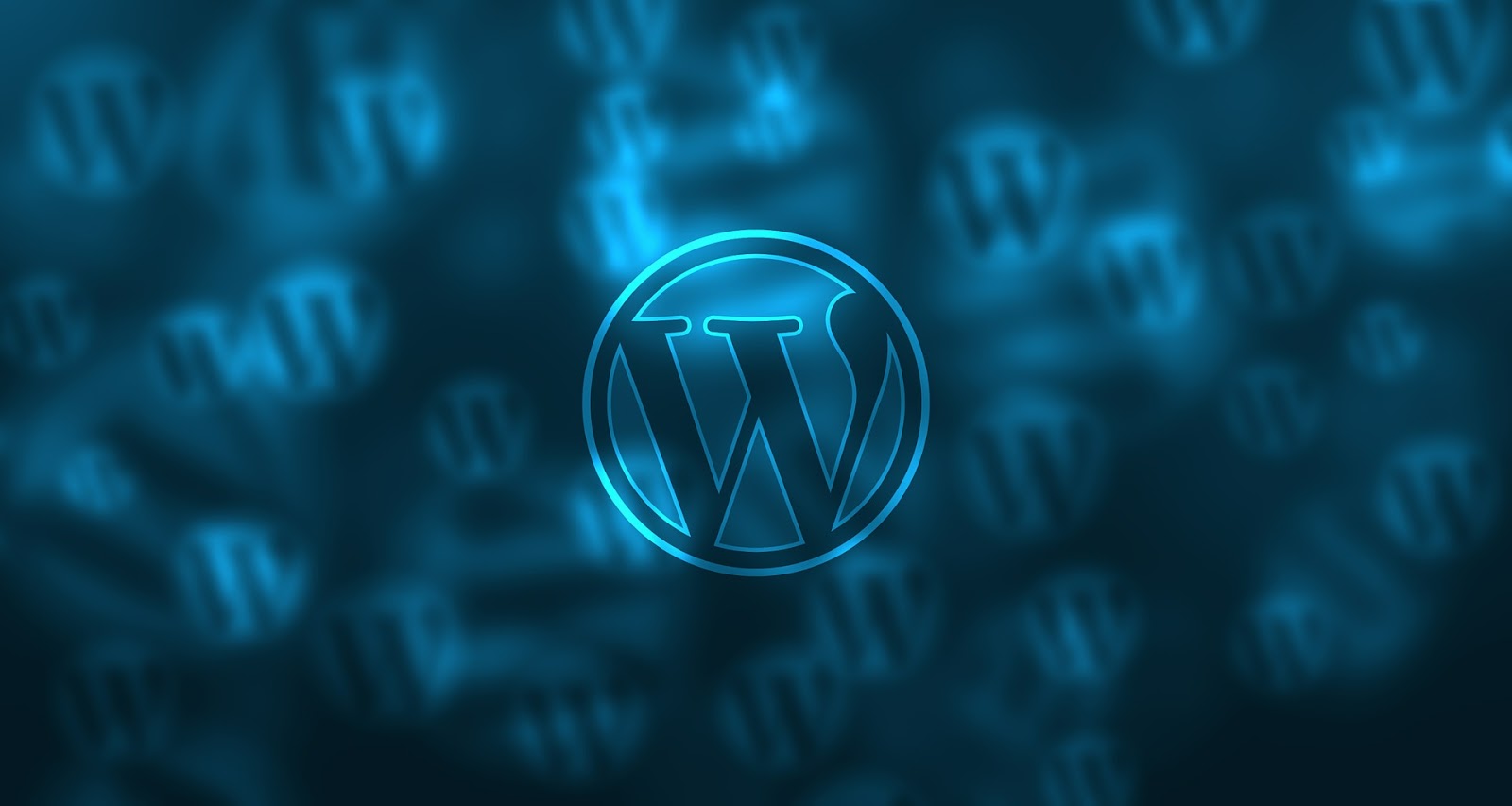 Basically, if you want to create a website on WordPress there are two ways to proceed WordPress.com and WordPress.org. Both the platform is free to use but you need to pay for the hosting ( In WordPress.org you need to select the hosting whereas WordPree.com is a self-hosted WordPress platform.
If you plan to go for a free plan you only need your own hosting other than that 9000+ Free Themes are available o WordPress directories with 50000+ Plugins to enhance website performance.
Some Common FAQs About WordPress Content Management System
1. Is WordPress Free?? If yes what are hidden charges
Ans. Yes, It is free. you only need to pay for hosting which is available from free to $200 per month choice is yours what you want to choose
2. Is WordPress Secure ??
Ans. Yes. But you need to use themes and plugins from the WordPress directory
3. Do I need a developer to create my website?
Ans. Absolutely not. You can easily create your own website using various tools available in WordPress.
4. Can WordPress host my website?
Ans. You need to go for WordPress.com if you want WordPress to host your website.
5. Are WordPress plugins free?
Ans. Some are free and some are paid it is totally up to the users to choose which one they like.
6. Can WordPress handle millions of users?
Ans. Yes, but you will need to go for the really good hosting services for your website to handle heavy traffic.
7. Are WordPress plugins safe?
Ans. No, if you go on using lots of plugins you can get prone to hackers.
8. Can WordPress pages have categories?
Ans. Yes, as many as you want you can create.
9. How does WordPress encrypt passwords?
Ans. WordPress encrypts your password using the MD5 encryption method.
10. How you can check which theme you're using?
Ans. You can go to appearances-> themes to check which theme you are using.
Features of WordPress Content Management System
It is absolutely free.
Thousands of design options are available, free and premium both.
Thousands of plugins are available to extend the functionalities of your website.
Woocommerce makes it very easy to create an eCommerce website.
There is no technical knowledge is required to create a WordPress website.
The WordPress admin dashboard is very easy to navigate.
Internal linking is very easy in WordPress.
Media handling is very easy.
Why WordPress Is The Best CMS ??
WordPress Content Management System has the largest database of users when compared with other CMS. But it is so ?? this is a valid question. To explore this point let's break down the essential needs of a CMS which makes users' life easy.
WordPress is undoubtedly the most popular CMS, for both professional and personal use. It is not as complicated or as technical as other content management systems, and it's user-friendly. WordPress has earned a reputation as an easy platform that anyone can easily learn in order to use it.
What Should be the essential features of any CMS?
Cost-Effectiveness
Secure
Easy Setup
User access management
Easy to use
Easy integration with host and Payment Gateways
Flexibility with design
Manageable Admin Interface
Easy navigation
SEO Benefits
Social Media Features
Cost-Effectiveness
WordPress is highly cost-effective. Often there is a question is WordPress free and this is true up to an extent although you can create websites at a basic cost. All the extra expenditures are on a need basis.
Security
WordPress is very secure as long as you keep in mind some security protocols. You can create a secure website in WordPress by using some secure services like Cloudflare.
It is a very controversial topic to discuss is the WordPress content Management System Secure ?? But in short, if you take some easy steps your website will be safe and secure.
Easy Setup
It's very easy to install and set up WordPress. Although most of the hostings provide auto-setup for WordPress even if you are using self-managed hosting it's very easy to set up WordPress.
User Access Management
WordPress provides multiple levels of user access without any limitations. You can create customized user access as per your requirement.
Easy to use
WordPress Content Management System is a very simple and easy-to-use content management system. Its admin interface is so simple that anyone with some basic knowledge can use it. It's very easy to create a website using WordPress.
Easy integration with host and Payment Gateways
WordPress has easy integration with many hosting such as Godaddy, Siteground, Hostinger, Hostgator, etc. They have a setup wizard available for installing WordPress on your website.
Similarly, the WordPress content management system has easy integration with most of the existing payment gateways like stripe, Paypal, Razorpay, skrill, Fast spring, and many more. There are plugins available on the WordPress directory for easy integration of payment gateways to your site.
Flexibility with design
There are thousands of designs available in the WordPress directory, whether you want to use free or premium. And with WordPress 2022 there are also block patterns available that help users create designs by just copying and pasting.
Why WordPress Is The Best CMS For Ecommerce Websites?
WordPress is an excellent choice for a new eCommerce site. It can be very intuitive and quick to set up a site and build your product listings. The coding of WordPress is also quite easy for someone with minimal computer skills who have never created a website before.
That being said, it's not the best option for all businesses. Ecommerce sites are more difficult than other types of websites to maintain properly, especially if you want them to run smoothly at any given moment. So why might that be? Let's take a look at some of the reasons why you might want to consider another CMS as well as alternatives that you should consider instead. That is why WordPress is the best CMS for eCommerce Websites.
Conclusion
WordPress's main advantage lies in its "Newbie Friendly" feature. It is a very simple and easy-to-use content management system provided with a good bunch of features to make your life easier, from the installation of WordPress to adding a new blog post, managing website elements, designing widgets, and easy integration with social media platforms