What Is a Keyword ??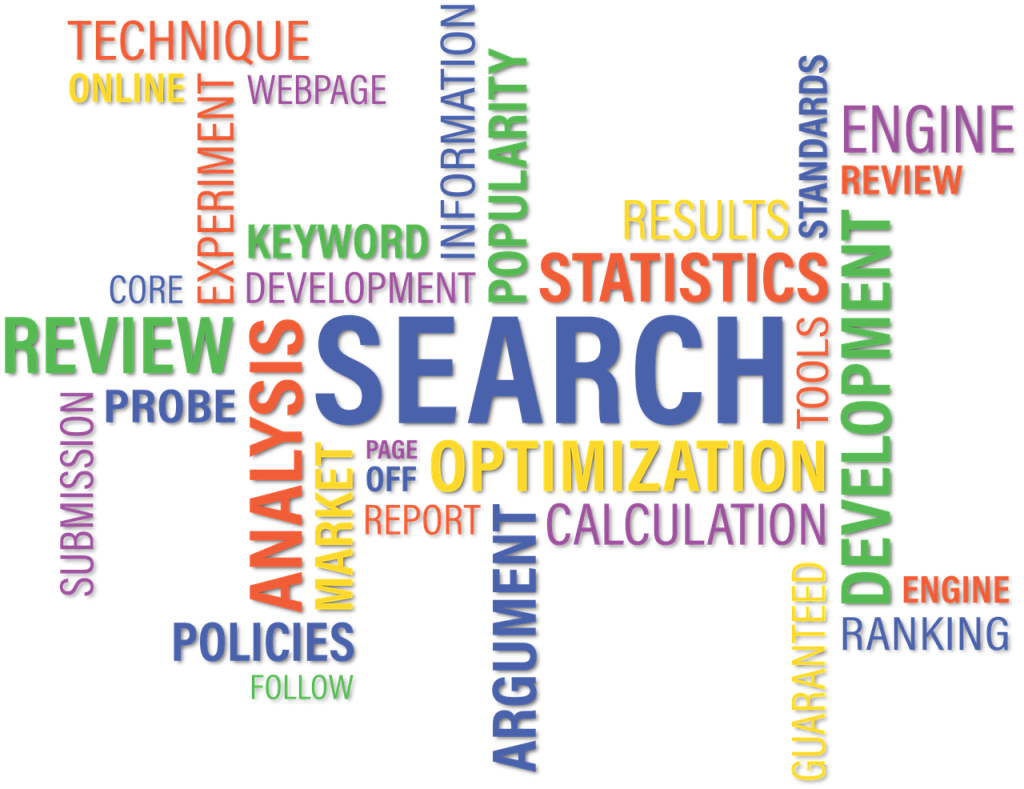 Keywords can be defined as search terms entered on any search engine. A keyword can also be defined as a word of intent. In simple language, it is a word or a string of words entered by the user to get to their desired result.
What Is The Importance Of Keyword Research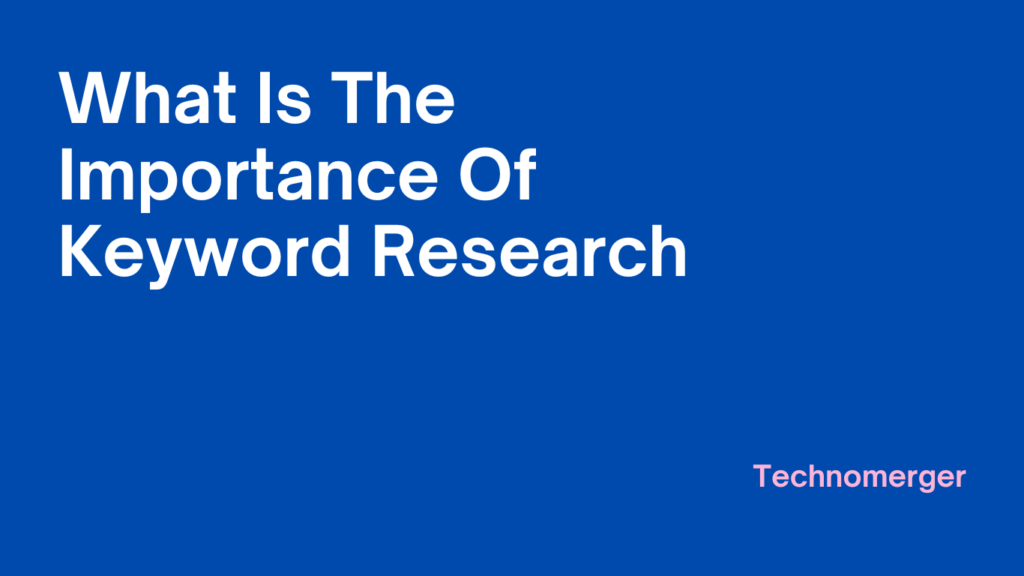 Well, it's perhaps the most important thing you need to do for your website. You can create an amazing product but without knowing about that product no one is going to reach the product. So you need to know what keywords people are entering while searching for your product. Well, you will say it's impossible to know.
You are right you cannot know what users would search for if they want a product. But if you gather enough data you can make fine speculation about the keyword.
With This data you can select the keyword you want to target and you can use this keyword to create amazing content. If you have a WordPress website you can check out WordPress SEO Tricks to rank your website.
Let me walk you through the whole process.
The Whole Process Contains the following steps
Research Your Audience
Compile the most used Search terms
Create a rough list of keywords that are related to the topic you are working on. Try to search as many as you can
Expand this list using popular keyword Tools
Refine your search by going through different quantitative as well as qualitative analysis
We are going to discuss Keyword Research on Detail in our next blog , first, let me walk you through the classification of keywords.
There are Five ways by which Keywords can be Classified For Keyword Research
Based upon audience
Based upon its length
Based upon its Match Type
On-site Keywords
Buyer Keywords
Types Of Keywords Based On Audience
Brand Related Keyword
Product Related keyword
Competitor Keyword
Related Product
Alternative Product
Audience Search Term
Brand Related Keyword Research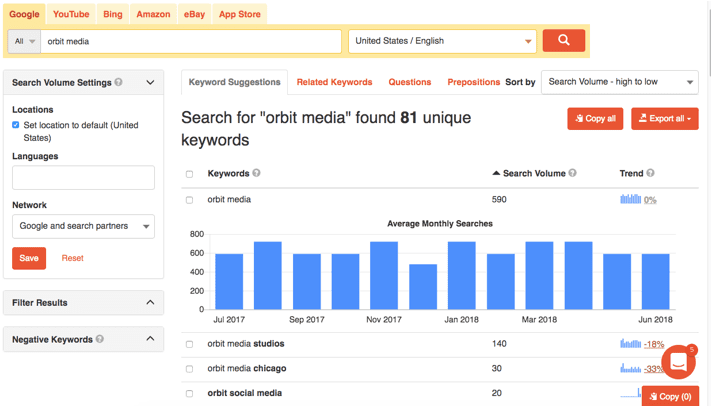 These keywords will work best when your brand has an acquired value. If people already know, then it's best to add the brand name to your keywords and these keywords will be refined to the users who already trust your brand.
You will have a very low impression share but all the users landing on your page will be familiar to your brand and your conversion rate will be great. Keyword Research around your brand is very
Product Related Keyword Research
These are the keywords that will define your product or what your product does. It is not as simple as it sounds. To work out this list you would need to list out your product capabilities and then compile all the keywords that will define your product or its uses. Generally, these types of keywords are high competition keywords and difficult to rank.
But if you want to stretch the reach of your product you really need to work on these. Your brand terms will keep you running but they will gather limited traffic. So it's better to invest in Product Related keywords Research also.
Competitor Keyword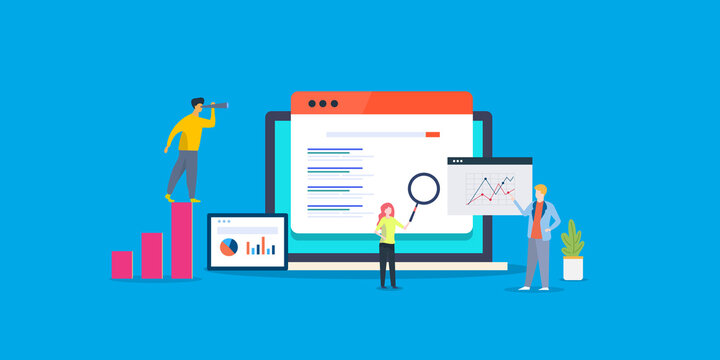 These are the keywords that your competitor is already using and they have achieved ranking over them. It's an important phase in Keyword Research & you need to use these keywords also.
But you should understand that competition on these keywords are much higher as you are going to compete with your direct competitor. So when you create the content you need to give more than what your competitor has provided.
Related Product
Related keywords are those keywords that do,t hold the same use or intent but are very closely related to your product. For Example, If you are targeting Pen-related keywords it could be Pencil, Eraser, Ink etc.
When you use related keywords as LSI keywords in link with your main keyword you share a portion of the audience of the related keyword also. This is a great way of Broadening your Keyword Research Reach.
Alternative Product Keyword
These keywords are targeted toward the product that can be used as a replacement for your products. As with competitor terms, Google won't give you a lot of credit for relevance on these terms, so they will be more expensive to bid on for pay per click (PPC) and harder to win for search engine optimization (SEO).
However, if you're getting all the volume you can out of previous categories, they are worth considering.
Market Segment Or Generic Keyword Research
These are high-volume keywords that normally define a niche. These are highly competitive and difficult to rank. But you should keep these keywords as your Goal as they will result in high volume traffic.
Location Based Keyword
These are most beneficial for those who want to target a particular location, so using the locality name in the keyword will result in focusing your keyword on a particular location. These keywords are used to focus your Audience.
Keyword Based Upon Its Length
Short-tail keywords (also known as head, broad, or generic keywords)
Mid-tail keywords
Long-tail keywords
It is important to do Keyword Research around Short tail keywords
Head Keywords or Short-Tail Keywords
Head Keyword Research, otherwise called nonexclusive keywords, are well-known, wide hunt terms that have an extremely high volume of search traffic. These terms are generally a couple of words, and they are extremely serious to rank for.
Mid-Tail Keywords
Mid-tail Keywords fall between short tail keywords, which have a high volume of traffic however are exceptionally serious, and long-tail keywords, which have a little volume of traffic yet with less rivalry and higher transformation rates. These terms are generally a few words and are marginally more graphic than nonexclusive head Keywords.
Long-Tail Keywords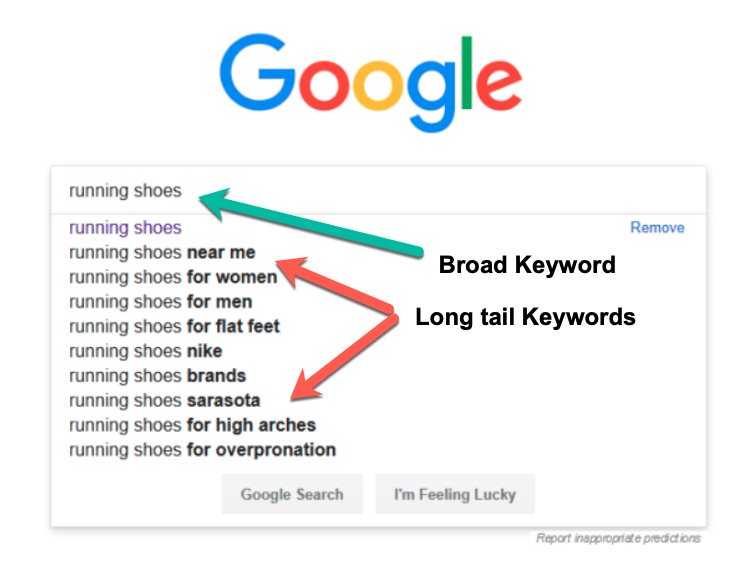 Long-tail Keywords are the longest pursuit terms and are very focused to a particular theme or crowd. These terms ordinarily have low pursuit traffic and are low-rivalry Keywords, which makes them simpler to rank for. Since they are progressively explicit, they by and large have higher transformation rates than head and mid-tail Keyword Research.
Sorts of On-Site Keywords
On location content Keywords allude to the kinds of keywords in SEO that are utilized to make content like another blog entry or presentation page. These kinds of keywords are:
Essential Keywords
Related or LSI Keywords
Essential Keywords
An essential catchphrase is a fundamental term you focus on a site page. Each page of SEO substance ought to have one essential watchword allocated to it. The page ought to follow catchphrase advancement best practices to impart clear signs to web indexes and perusers that the page is about that watchword.
Following these accepted procedures will help improve your quest traffic and rank for that substance and catchphrase. You can do this using various tools you can check out the best keyword research tools here.
Related Keywords or LSI Keywords
Related keywords or LSI Keywords (inert semantic keyword research) are terms or expressions that are semantically identified with, or varieties, or equivalent words of, an essential watchword.
They are utilized to help an essential watchword in a bit of substance. Every website page ought to be appointed one essential watchword and three to four related Keywords that give extra settings to the page, which helps web crawlers comprehend and better position the page. You can discover related keywords utilizing Alexa's Competitor Keyword Matrix or Keyword Difficulty Tool.
Model: If the essential watchword is ladies' running shoes, at that point related Keywords could be: ladies' running shoe surveys, ladies' running shoe deals, and best ladies' running shoes.
Keywords Based On Match Type
There are specific kinds of Keywords in Google AdWords (presently known as Google Ads) that you will use to make focused on promotion crusades.
These kinds of keywords include:
Expansive match keywords
Expression coordinate keywords
Definite match keywords
Negative keywords
Expansive Match Keywords
An expansive match Keyword is an inquiry term you focus in a Google Ads search battle. At the point when a term is set as an expansive match catchphrase, it advises Google to show your promotion for any pursuit that is a variety of that watchword.
The advertisement will appear on the off chance that somebody looks for a comparable expression, particular or plural structure, incorrect spelling, stemming, equivalent word, or another related variety of the wide match term.
Expression Match Keywords
An expression coordinate catchphrase is a particular search query you focus in a Google Ads search battle. At the point when a term is set as an expression coordinate watchword, it advises Google to possibly show your promotion if an inquiry question incorporates the specific expression.
The inquiry question may have words that precede or after the expression, yet the specific expression must be remembered for the quest for it to show to searchers.
Definite Match Keywords
A definite match watchword is a particular catchphrase you focus in a Google Ads search crusade. At the point when a term is set as a definite match watchword, it advises Google to possibly show your promotion if the pursuit is incredibly firmly identified with the specific match catchphrase.
Words that fit this standard are incorrect spellings, particular or plural structures, stemming, shortenings, reordered words, rewords, or firmly related words with a similar hunt goal of the specific match watchword.
Negative Keywords
Negative keywords are expressions or terms that you deliberately bar from search crusades inside Google Ads. They are varieties of the expansive match, express match, and accurate match Keywords that you advise Google to quit remembering for your crusade.
These Google Ad terms are set as negative keywords since they don't intently identify with the promotion duplicate, target page substance, or offer related to the advertisement. They might be semantically related, however, they don't interface with the promotion idea. This is also a required part of Keyword Research
Negative Keywords might be semantically related, however, they don't associate with the promotion idea, target page substance, or offer.
Model: If a wide match catchphrase is shoe deal and the advertisement is just pertinent to ladies' shoes, the negative keyword research could be men's shoes, shoes for folks, or men's shoe deal.
Kinds of Buyer Keywords
Purchaser keywords are the terms a searcher utilizes when they are hoping to buy an item or administration. These kinds of keywords are ordered by where a searcher is in the buy pipe. Each sort of purchaser watchword speaks to an alternate kind of search aim.
There are three kinds of purchaser Keyword Research:
Educational Keywords
Navigational keywords
Value-based keywords
Educational Keyword Research
Educational Keywords, or "know" keywords, are terms clients scan for when they need to discover general data about a subject. Searchers utilize enlightening keywords when they are in the mindfulness period of the buy pipe. They know they have a need or issue, know they need an answer and are searching for approaches to do that.
Model: what's the best running shoe
Navigational Keywords
Navigational Keywords, or "go" keywords, are terms clients scan for when they need to visit a site for a particular brand. Searchers frequently utilize navigational keyword research when they are in the thought period of the buy channel. They are looking into changed brands to see which offers the best answer for their concern.
Model: Nike running shoes
Value-based Keywords
Value-based Keyword research, or "do" keywords, are terms clients scan for when they are prepared to make a buy. Searchers use value-based Keywords when they are in the change period of the buy pipe. They definitely realize what they need to purchase, and they utilize unmistakable purchasing keywords to assist them with finding the perfect spot to make their buy.
A keyword is perhaps the most important part of SEO Content Writing
Learn more about the technical aspects of creating digital properties in our upcoming Content Management Systems blog series.
How To Do Keyword Research For Your Page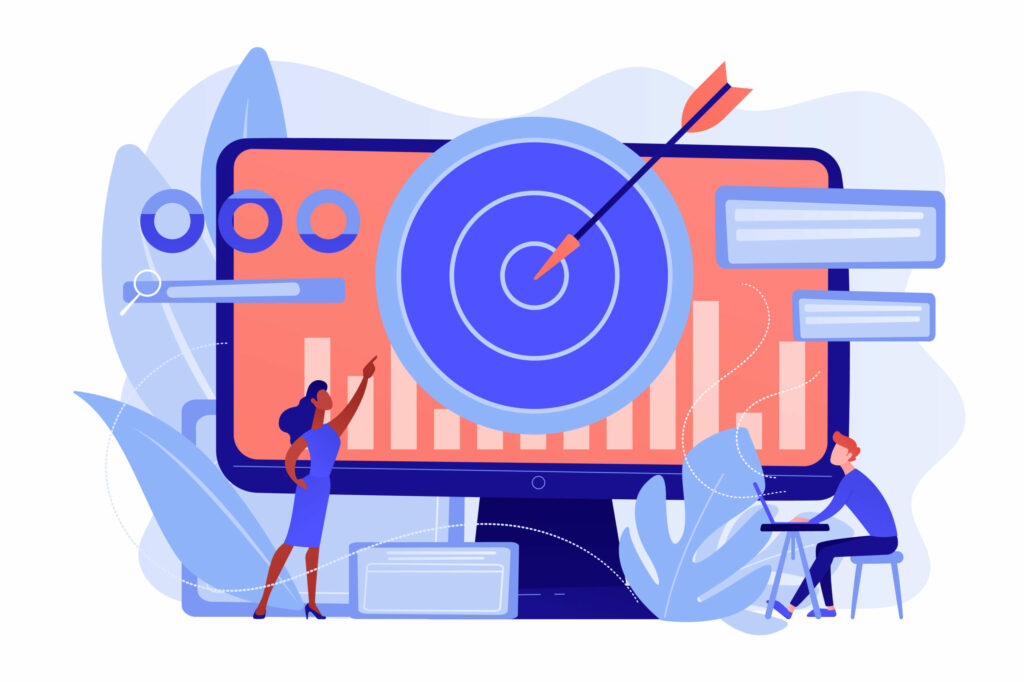 Ask Yourself Question About Your Topic
Check Out Some Common Terms People Are Searching For
Some Tools To Check Most Searched Terms
Google Trends
Google Keyword Planner
Ubbrsugest
SEMRush
Ahref
Check Out Their Keyword Volume
Some Tools For keyword Research
Elements of Keyword Research
1. Relevance
2. Authority
3. Volume
Conclusion