Drupal is a powerful content management system that can help you manage your website's content effectively. With Drupal Content Management System, you can easily create and manage your website's pages, posts, and menus. Drupal is also a very versatile platform, and you can use it to create a wide variety of websites.
Drupal is a content management system (CMS) that enables you to create a website or blog from scratch without having to write any code. It's free and open-source, and it's used by millions of people around the world.
Why Drupal is a good choice while creating websites?
As a Drupal content management system administrator, you quickly learn the importance of organization and efficiency. Content must be easy to find and update, or your website will suffer. In this competitive digital age, a slow website means lost customers and opportunities.
Fortunately, Drupal's intuitive interface makes it easy to keep your website running smoothly. With just a few clicks, you can add new content, revise old pages, or update your navigation bar. And because Drupal is open-source software, you can customize it to fit your specific needs.
So if you're looking for a powerful yet user-friendly content management system, consider Drupal Content Management System. With its robust features and flexibility, it's perfect for any organization looking to stay ahead of the.
How To Create a Website Using Drupal?
Drupal
is a powerful content management system that can be used to create everything from simple websites to complex applications. While it can be daunting to set up Drupal for the first time, the process is actually quite simple. First, you need to choose a hosting provider and purchase a domain name. Once you have done this, you can download the Drupal software and install it on your web server. Once Drupal is up and running, you can begin adding content and customizing your site. There are a wide variety of themes and modules available, so you can really make your site your own. With a little effort, you can have a professional-looking website up and running in no time.
What Are The Security Features Of Drupal?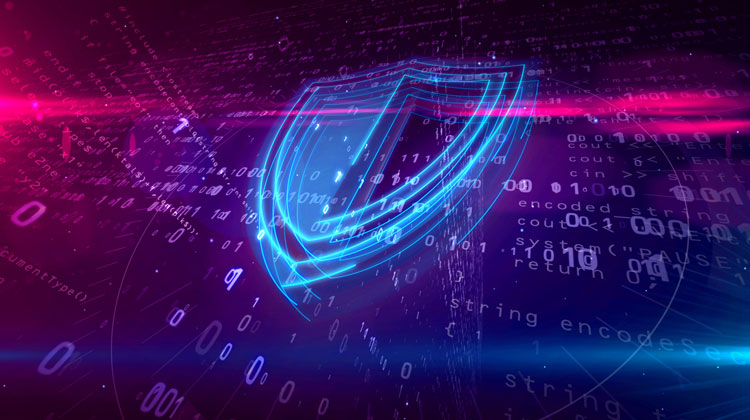 Drupal is a content management system that is used by individuals, businesses, and organizations around the world to create and manage websites. One of the reasons Drupal is so popular is because of its strong security features. Drupal uses a "security by design" approach, which means that security is integrated into every aspect of the system. For example, Drupal uses encryption to protect data, and it offers a variety of tools to help website administrators keep their sites secure. In addition, Drupal is constantly being updated to address new security threats. As a result, websites that are built with Drupal can be confident that they are using a platform that is both secure and constantly evolving to meet the latest security challenges.
Why Drupal Content Management System Is Scalable?
There are a number of reasons why the Drupal Content Management System is scalable. First, it is designed to be modular, meaning that new features can be added as needed without affecting the overall structure of the system. Second, it is built on open-source software, which allows for a large community of developers to contribute to the software and make it better. Finally, the software is designed to be user-friendly, making it easy for even those with limited technical skills to manage a website. As a result, Drupal is able to offer a high degree of flexibility and scalability, making it an ideal choice for businesses of all sizes.
How Much Does It Cost To Create A Website Using Drupal?
The drupal content management system is a popular content management system (CMS) that can be used to create websites of all sizes and complexity. While Drupal is free to download and use, there are costs associated with creating a website using Drupal. These costs can include purchasing a domain name, hosting fees, and the cost of any additional software or plugins. In addition, website creators will need to invest time in learning how to use Drupal and creating content for their websites. As a result, the cost of creating a website using Drupal can vary depending on the individual's needs and budget.
Is It Easy To Get Drupal's Developer?
There are a few things to consider when trying to determine if it is easy to get Drupal's developer. The first is the size of the company. A smaller company is going to have a harder time attracting top talent than a larger company. The second is the location. If the company is not located in a major city, it will be harder to find qualified developers. The third is the budget. A company with a smaller budget may have to get creative in order to attract the best developers.
However, there are a few things that can help a company regardless of its size or location. The first is to offer competitive salaries. The second is to offer equity in the company. The third is to create a positive work environment. If a company is able to do these things, it will be more likely to attract qualified developers.
Features Of Drupal Content Management System
Drupal is secure.
Scalability is very easy in Drupal
There are extensions available in Drupal to achieve functionalities on your website.
Easy integration with payment gateway.
Drupal Community is very active, which helps developers in achieving solutions to their problems.
Drupal has some good design options for eCommerce websites.
It is an Open Source CMS which is easy to get.
Is SEO Easy In Drupal Content Management System?
If you're a content creator, you know that SEO is important for making sure your content is seen by the right people. And if you're using Drupal, you might be wondering if it's easy to do SEO in Drupal.
The answer is yes and no. There are a lot of factors that go into SEO, and Drupal does have some built-in features that can help with SEO. However, it's still important to have a solid understanding of SEO best practices, and how to use Drupal to your advantage.
For example, Drupal's taxonomy system can be very helpful for organizing your content and making it easier for search engines to find. And the ability to add metatags and keywords to your content can also help improve your SEO.
Overall, the Drupal content management system is a great platform for content creation, and with a little bit of knowledge, you can make sure your content is as visible as possible.
Cons Of Drupal Content Management System
Drupal is a popular content management system (CMS) that enables businesses and organizations to create and manage websites. However, there are some potential drawbacks to using Drupal. One concern is that Drupal can be complex to use, especially for those who are not familiar with web development or programming. This can make it difficult to create and manage a Drupal site, and it may require the assistance of a professional web developer. Additionally, Drupal can be less user-friendly than other CMS options, making it less accessible for those who are not tech-savvy. Finally, Drupal sites can be more vulnerable to hacking and security breaches than other types of sites. While Drupal offers a number of benefits, businesses and organizations should be aware of these potential cons before using the CMS.