How To Set Up A Domain: Setting up a custom domain is a simple process that only takes about five minutes to complete. Follow these steps to get your new domain name set up:
Choose a name
The first step in choosing a name is to decide on its length and how it will appear in a URL. You should keep your domain name short and simple, as long names tend to be harder to remember. Don't use hyphens or numbers or dashes or underscores, as they can make it hard for people who visit your site to find specific pages on your site (for example, if you used "my-website/my-new-product"). Additionally, don't use words that are already commonly used; these may not seem like good ideas now but could be better suited for future ventures! This is the most important step while creating a WordPress website.
Register your domain name
To register a domain name, you need to do the following: This is the first and most important step in how to set up a domain.
Go to Namecheap.
Click on "Register Domain." If you don't see this option on the homepage, click on "Domains" in the sidebar menu.
Type in your desired domain name (such as example.com or sample-site.net) into the search bar and hit enter or click "Search" (if an exact match is not available).
Select your hosting Plan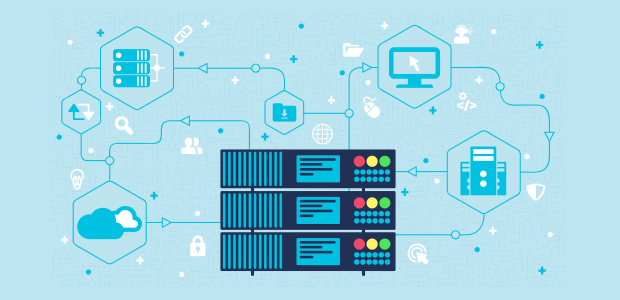 Once you've decided on a domain, it's time to select the right hosting plan for your site. The hosting plan you choose will depend on the number of visitors to your site and how many features you need. If you want to install a blog, for example, then a plan with more storage space might be necessary.
Set up DNS records
Now that you have a domain, it's time to set up DNS records. Each hosting plan has its own DNS settings and it is important to check with your hosting provider for details on how to add these settings.
For example, once you've purchased your domain through Namecheap, follow these steps:
Log into your account at https://www.namecheap.com/account/dns_records_manager#tab-tabs-1
Click the New Record button in the left-hand menu if you want to setup a new A record (which points at an IP address). Or click on an existing A record if you want to edit its settings or delete it completely
Here is some more information concerning DNS:
Domain name servers are computers that keep track of where websites are located on the Internet; they store this information in databases called zone files. When someone types in a web address like www.microsoft.com into their browser's address bar, their browser contacts one or more of those domain name system servers (DNS) and asks them which IP addresses belong to Microsoft's main site online—that is where all those pages live!).
This allows people who don't know how exactly where each individual computer lives online instead just asking "Who owns Microsoft CRM?" This also makes sure that no matter how many times people ask questions about sites around them every day there will always be someone available 24 hours per day 7 days per week 365 days per year answering those requests quickly so customers do not experience slowdowns due to technical issues during this process! This is the trickiest step in how to set up a domain.
Follow the instructions to learn how to set up a domain for your site.
You will need to create a DNS record. This is the address that tells people where your website lives.
Your domain name will be live on the internet once you add a hosting plan that supports custom domains and follow the instructions in this article.
Conclusion
That's all there is to it! We hope this guide has helped you set up your custom domain. This is how to set up a domain, if you want to learn more about website creation follow our blog series on WordPress website creation,