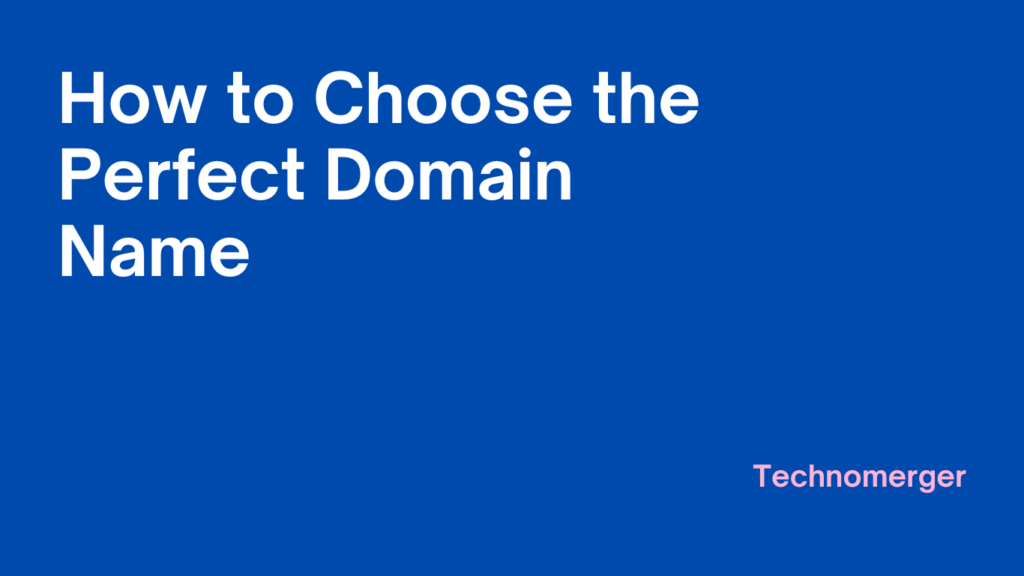 How to Choose the Right Domain Name: Having a perfect domain name for your website is important. The right domain name will help you build your brand, generate more revenue and increase your online presence. Choosing a domain name can be challenging, however, especially if you're new to the game or just starting out with minimal resources at hand.
Here are some tips for how to choose the right domain name.
Choose a domain name that's easy to remember
Choose a domain name that's easy to spell
Choose a domain name that's easy to read
Choose a domain name that's easy to pronounce
Choose a domain name that's easy to type
Why Choosing the Perfect Domain Name is Crucial
Choosing the right domain name is crucial. It's the first thing people see when they visit your website and is often the deciding factor in whether or not they stay on your site. Your domain name is also the first impression of your brand, so it's important to get it right. A poor domain name can lead to a poor user experience, lost traffic and potential customers, as well as reduced search rankings. If you're wondering why choosing a good domain name is important — here are some reasons why:
Domain names should be easy for people to remember
The best domains are short but descriptive (not cryptic)
Domain names should include your business name if possible
If you are looking to create a website using WordPress then learning how to choose the right domain name is a must.
Choose Your Top Level Domain Extension Carefully
The most important thing you will need to decide on is your top-level domain (TLD).
This is the suffix of your domain name, e.g., .com, .org, etc.
The TLD must be easy to remember and recognize by users. It should also be easy to type and spell so that people can find it when searching for a website or business online.
When choosing a TLD there are many factors that you should keep in mind:
When doing research on how to choose the right domain name it is important to understand what is the purpose/ geography depending upon what you can choose for example .org for organizational purposes,
Incorporate Targeted Keywords
Choosing the perfect domain name is more than just slapping a keyword on it. The second most important thing is to make sure that your website can be easily remembered and found by people searching the web.
Here are some tips:
Choose a domain name that's keyword-rich. You want to incorporate targeted keywords into your domain name so that when people search for something related to what you're selling or offering, they'll be able to find you right away.
Keep it short and memorable. It's also important that your website has an easy-to-remember name so that people can find it again later when they need it again (and also so they don't get confused with other websites with similar names). If possible, try not to use more than two words in total!
Also remember that having too many keywords in one place might actually hurt rather than help since Google will penalize sites who overdo it on SEO tactics like this one by dropping them down lower in its rankings system – which means less traffic from search engines ultimately :). How to choose the right domain name becomes easy when your target keyword is fixed.
Avoid Hyphens and Doubled Letters
You can also avoid hyphens, which are not as common in domain names as they once were. The trend for hyphenated domains seems to be dying down a bit, so you'll have an easier time if your domain name doesn't have one.
Finally, avoid double letters in the middle of your domain name. They're hard to read and even harder to type out! For example, "y-o-u-r-d-o" is much more difficult to type than "yourdomainname" (which, by the way, is another great example of a single word). If customers have difficulties typing out the middle part of your site's address when entering it into their browser or searching for it online then it could negatively affect conversions to your website. This is the most common mistake in how to choose the right domain name.
Stay Unique and On Brand
One of the most important considerations in choosing a domain name is to make sure that it's unique. If your business has a website, chances are there are already hundreds of other sites on the Internet with the same name.
The next most important thing you should consider is whether or not your chosen domain name represents your brand properly. Is it easy to remember? Easy to spell? Easy to pronounce? Easy to type? All these factors can help people identify that this website is related to your brand and that it belongs to you specifically.
Keep it short and memorable
When choosing your domain name, it's important to keep it short and memorable. This helps people remember where they've been and hopefully return to your website. Make sure the domain extension is .com (this is the most well-known and popular). Avoid using hyphens, doubled letters or numbers in your domain name as these can be hard for some people to read or spell out.
Also avoid difficult combinations of letters such as DDDD or CCCC which are harder for people with dyslexia or dyscalculia issues. Avoid confusing extensions like .net/.org/etc… These tend not to be as well known by consumers so may cause confusion amongst visitors looking for information about what site they are on! It's also worth thinking about how easy it will be for other businesses if they want to use something similar themselves at some point down the line – if yours ends up being too long-winded then others might find this offputting! Choosing the domain that leaves mark in memory is necessary for how to choose the right domain name.
Check the Domain History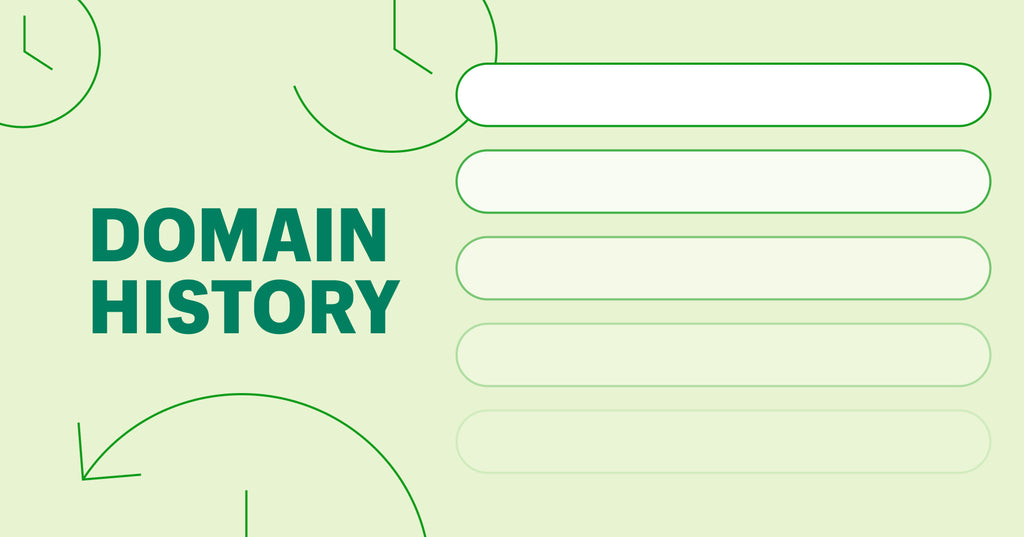 It's important to check the domain history of your desired domain name, not only to ensure that it's available, but also in order to make sure that no one else has previously owned it. If you're planning on using a site name related to a client or brand, then it's even more imperative that you do this research. This can help avoid potential conflicts later on in the future (and maybe save yourself some legal fees).
Use keywords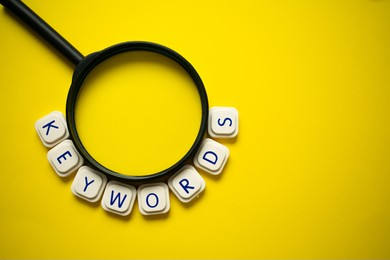 When choosing a domain name, it is important to think about what your business offers and who your audience are. It is also important to consider how the domain name will be used throughout the website. If you are using a keyword in your domain name, use it in different ways throughout your website so that search engines can pick up on it and notice that there is content relevant to this keyword on the page.
Use a .COM domain extension
Why use a .com domain extension?
With over 220 million registered domains, .com is the most popular domain extension on the web. It's also one of the oldest, having been introduced to the internet back in 1985. Due to its widespread use and popularity, there are many benefits associated with choosing this option:
Because it's so well-known, users will be able to find your website more easily if you have chosen a .com as your site's URL. For example, if someone types "TheBestSitesForBusinessesToLearnAboutDomainNamesAndItsBenefits" into the Google search engine and then clicks on one of those links that come up under their results list (which is called organic search), they will likely click on a link that has been created using either "TheBestSitesForBusinessesToLearnAboutDomainNamesAndItsBenefits" or something similar in order for them not have any confusion about where those links lead when clicked upon.
This is because by using these keywords within our URLs we make them easier for people to search online through various platforms such as social media channels like Facebook/Twitter etc., blog posts via WordPress blogs, etc., YouTube videos made by influencers, etc…
Avoid difficult to spell and number combinations
Avoid difficult to spell and number combinations
The domain name you choose should be easy to remember. Your future customers will type this into their web browser, so it must be something they can easily remember. It is important that the domain name is unique, but also easy to remember and not too long or short.
Try avoiding hyphens as these can make it hard for users to read your website address on a mobile phone. Also, avoid doubled letters because they make it difficult for users who use speech recognition software such as Dragon Dictate™ or Naturally Speaking™ by Nuance Communications Inc. when trying to find your website online.
Avoid words that are too short
Many businesses opt against using .com suffixes because they have been used up long ago and there are no more available under this category anymore (for example apple). This means that if you want a dot com extension then you need another one like .net instead! However, there are other extensions that include 'dot net' suffixes which allow companies now
to create websites with these extensions without having difficulties finding them later due to being taken already by someone else; For example, Microsoft uses its own company name as an extension for many of its services online but this does not mean that others cannot do so too – especially since each person owns their own personal space within cyberspace!
Make sure it's available on social media platforms
Make sure it's available on social media platforms
It's important to make sure that your domain name is available on major social media platforms, such as Twitter and Facebook. Otherwise, this can prove to be a problem later down the road if you decide to use these platforms for advertising purposes.
Protect Your Brand with Multiple Domains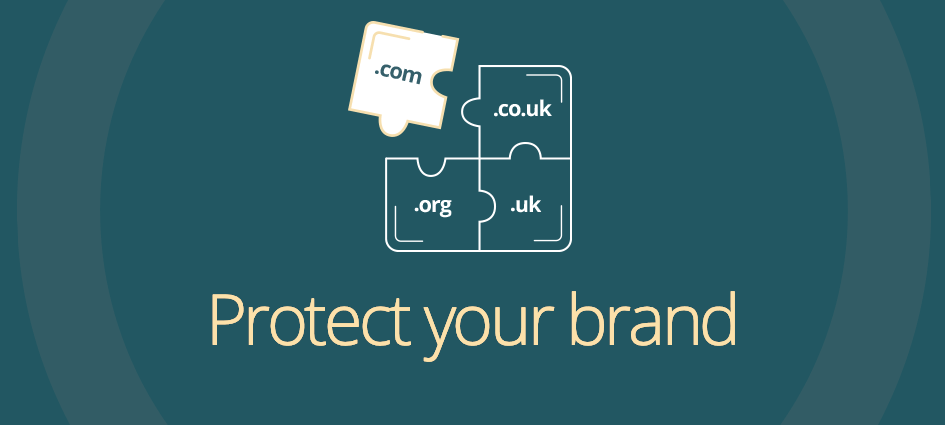 Protect your brand with multiple domains
If you want to protect your brand, you need a lot of domains. Having just one domain is not enough because it can be easily stolen and used by someone else for their own benefit. When looking for the perfect name for your business, think about what kind of domain is going to be most valuable for you. Here are some examples:
.com – this is the most popular and widely used domain as it gives you access to millions of people all over the world. It's also great if you have an international audience because it's easy for people from different countries to find and remember such a familiar name like "com" rather than something weird like "example dot com dot UK" (which may actually work better).
.net – this stands for the network so if you run a tech company then it makes sense that they would want their website address ending in ".net" instead of ".com"…or maybe not? Maybe they should just go ahead and get both types! That way they can target American consumers while also appealing to overseas visitors who might want more information about how we're connecting everything up around here…what do YOU think? Weigh in now before moving along.
Choosing a domain name that's perfect can be challenging.
Choosing a domain name that's perfect can be challenging. There are many factors to consider:
What is your brand?
What is your product or service?
Who do you serve?
How will the domain name fit into your overall marketing strategy?
Conclusion
If you follow these tips, you will be off to a great start in selecting the perfect domain name for your business. There are plenty of tools out there to help you with this process as well. For example, if you're unsure about a particular domain name being available or not, try using ICANN's WHOIS lookup tool.